31 Mar

Bonus YSS: Be thoughtful when faced with rumors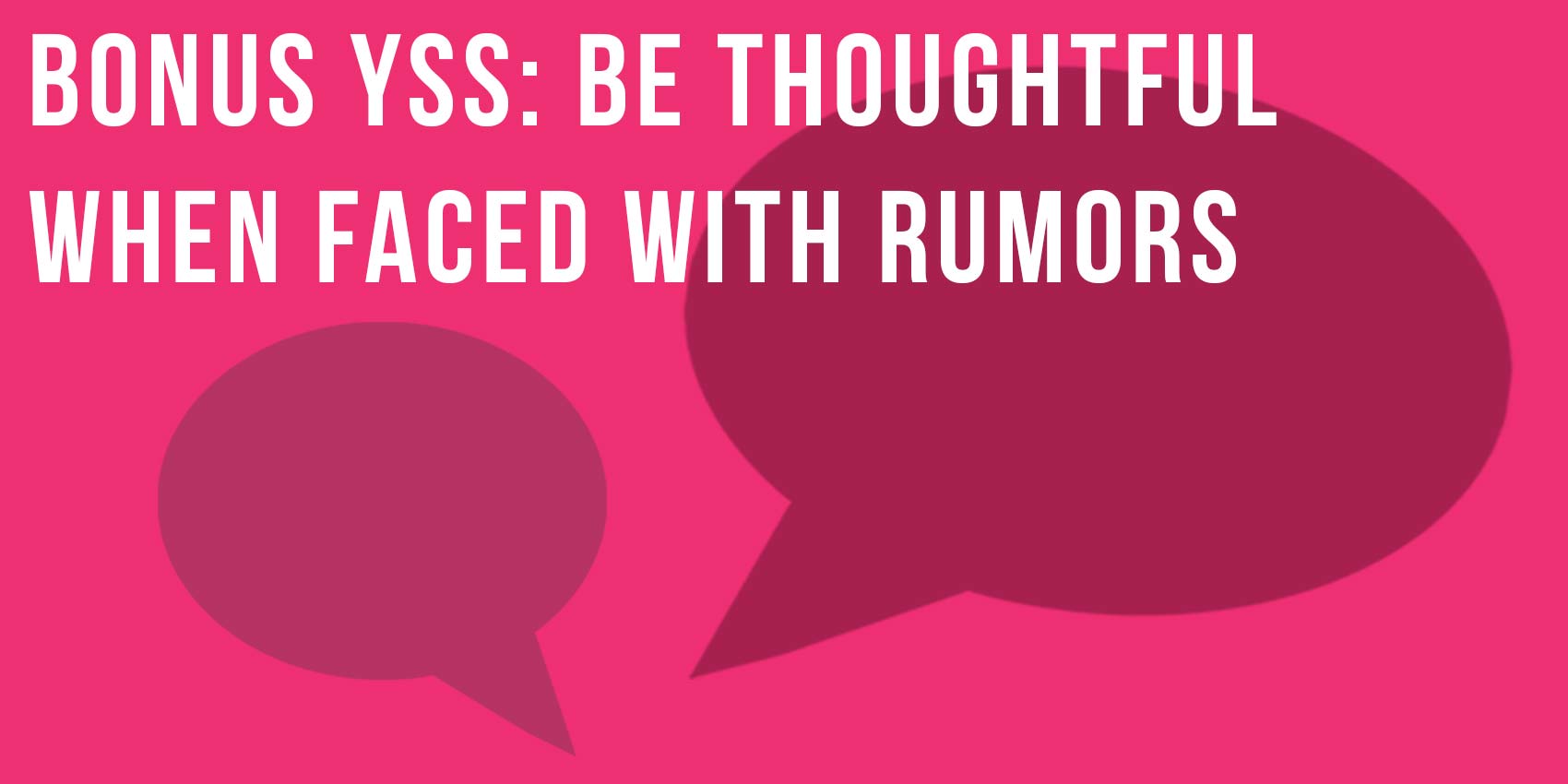 Jose and Ralph are talking about Jose's girlfriend, Sandra:
Ralph: "But dude, I hear she is totally hot for Frank. She texted him and she sat with him at lunch when you were at the library."
If you were Sandra which response would you like Jose to say – remember Jose and Sandra are boyfriend and girlfriend:
Jose: "Are you serious? I am going to beat the crap out of her."
OR
Jose: "Really? I'm going to have to talk to her about that and tell Frank to back off."
Or
Jose: "Strange, doesn't sound like Sandra, I think I'll ask her about it."
How would you have responded? What do you think is the best response? Which responses are rooted in jealousy? Which one involves trust? What is respectful of the relationship?