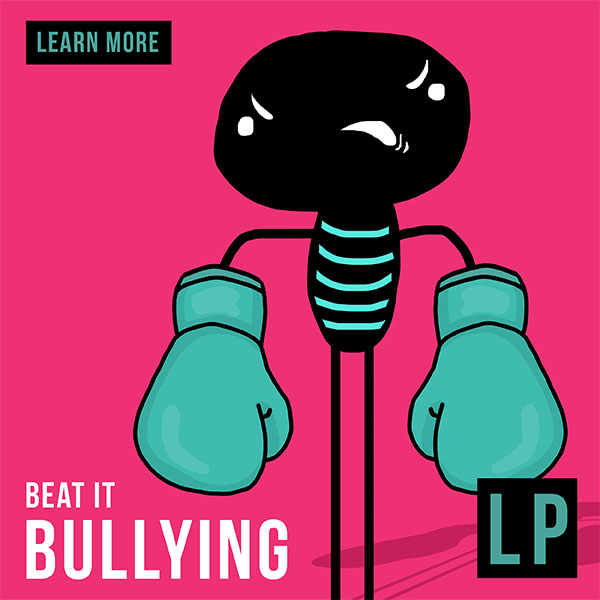 18 Sep

Bullying - Lesson Plan

Already purchased the lesson plan? Download here
Overview
Over 3.2 million students are victims of bullying each year: approximately 160,000 students skip school EVERY DAY because of bullying.  What are you doing to change those statistics and empower your students?
The YSS Bullying Lesson Plan Unit fully explores this difficult topic: what exactly is bullying? How can one recognize the more subtle behaviors? How can one defend oneself from all bullying behavior? How can teens help one another? How can a safe climate be created?  The answers to these questions is the goal of the YSS Bullying material which gives you creative and interactive activities to empower your students.
Content
The YSS Lesson Plan includes these missions:
Pre-Ops:

  I Spy The Bully

Recon Mission:

What is bullying behavior and how can it be stopped?
Debriefing I:

Self Reflective questions:

Who am I in relation to bullying?  Am I the bully? Victim? Bystander?  20 Questions
Debriefing II:

Group Discussion questions:

Who am I when someone is being bullied? Who are my peers? What are we creating?  7 Questions.
Field Ops:

PBL

: Show Me a Solution.
Field Ops:

Service Learning:

 

Show Others a Solution.
SOP:

Vocabulary:

21 words.
SOP:

Optics:

Bullying behaviors graphed.
SOP:

Direct Assessment:

8 Questions.
Sample Objectives:
To know: 
The meaning of the terms bully, victim and bystander

The difference between a bully and a leader

What power has to do with bullying

How bullies use power
To do:
To think critically about the information

To interpret the information

To recognize patterns of behavior indicative of bullying
To be:
Applying the information to who the agent thinks he or she is

Forming new self-concepts in relation to the material

Finding new coping strategies to help deal with bullying situations