27 Feb

How is love expressed? Show it.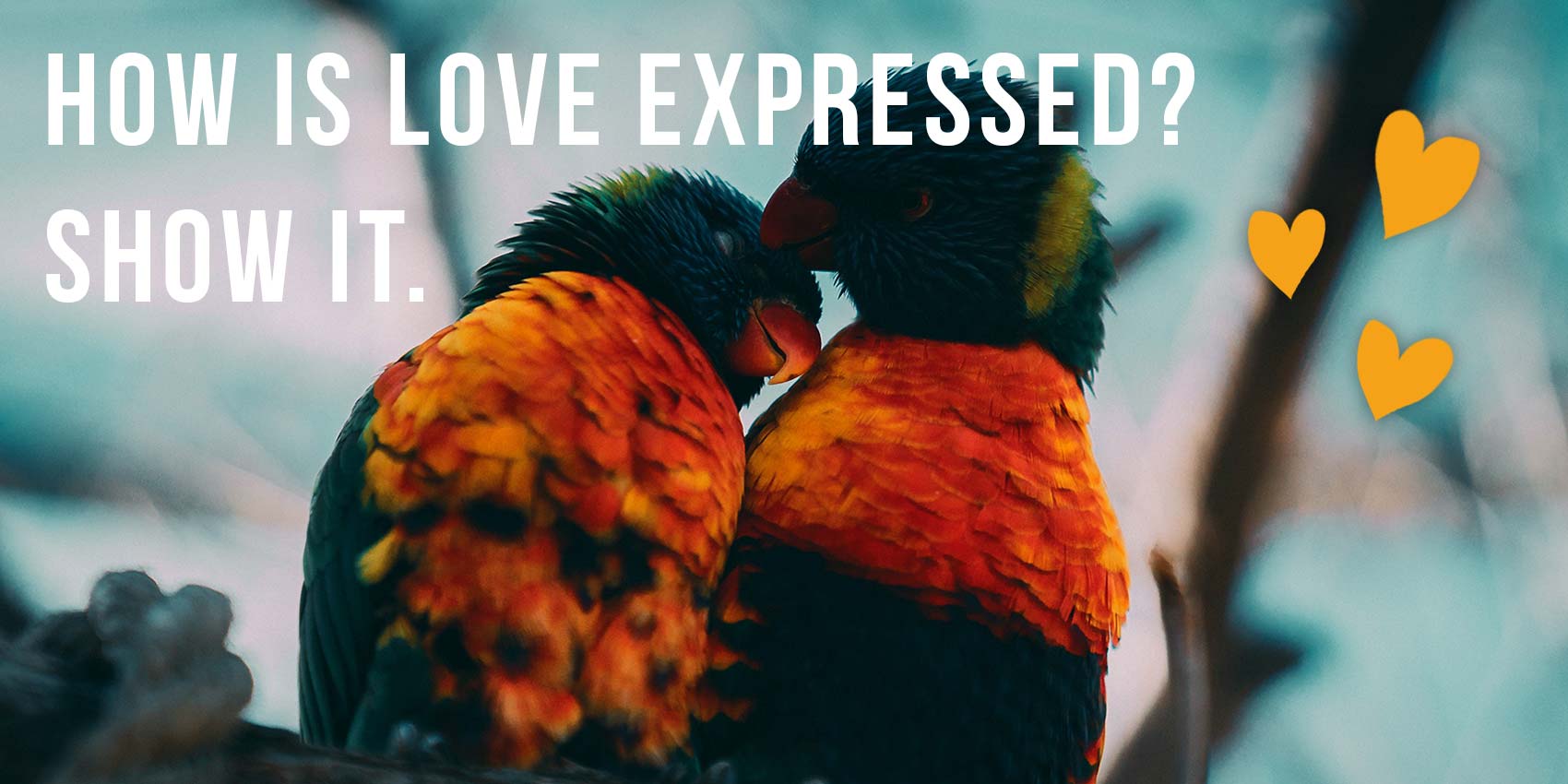 Show, show, show that you love me….
But let's be clear, if someone tells you that she loves you and then ignores you, lies to you, and denies cheating on you (even though you have the texts!), that may not feel like love. When it doesn't feel like love, but you are hearing, "Oh, honey I love you so much," you've got a red flag on the field.
Do you cry "foul!"? 
It's up to you. You might confront the person and say, "You tell me you love me, but then you hook up with Freddie on Friday nights. What gives? That doesn't make me feel like you love me." This is why thinking about what you want in a relationship, and hence what you consider to be love, is so important.
Someone may feel and say they love you, but then not treat you in a loving way and that can be really confusing. In fact, in most abusive relationships one of the most common ways that a person will control another is to say that he/she loves the person, but then be abusive.
If someone hits his/her partner, is that an expression of love? 
If someone calls a partner mean names, is that an expression of love? 
If someone teases a partner in a way that hurts the partner's feelings, is that an expression of love? 
If someone cheats on a partner, is that an expression of love? 
Love is a feeling but it is also expressed by actions. How best is love expressed? Is it being expressed through actions and words that are hurtful? What do you believe?
Unfortunately, people who feel love for each other do not always know how to behave in loving ways. This is how people who actually love each other very much can end up hurting each other deeply. They have not learned how to express their love in healthy ways. But this is still no excuse for being abusive. Each person needs to think about their actions and if they are truly behaving in a loving manner and, in turn, if his/her partner is treating him/her in a loving way.
For more on this extremely important topic, please read the post on Healthy Relationships and the post on Dating Abuse.
Think about it….
Are you the type of person who shows love to another? Do you tell people that you love them? Remember that showing love is equally (if not more) important than saying it.
POST QUESTION: Which is more important to you – to hear that people love you or to experience their love for you?