27 Feb

How is love expressed? Say it.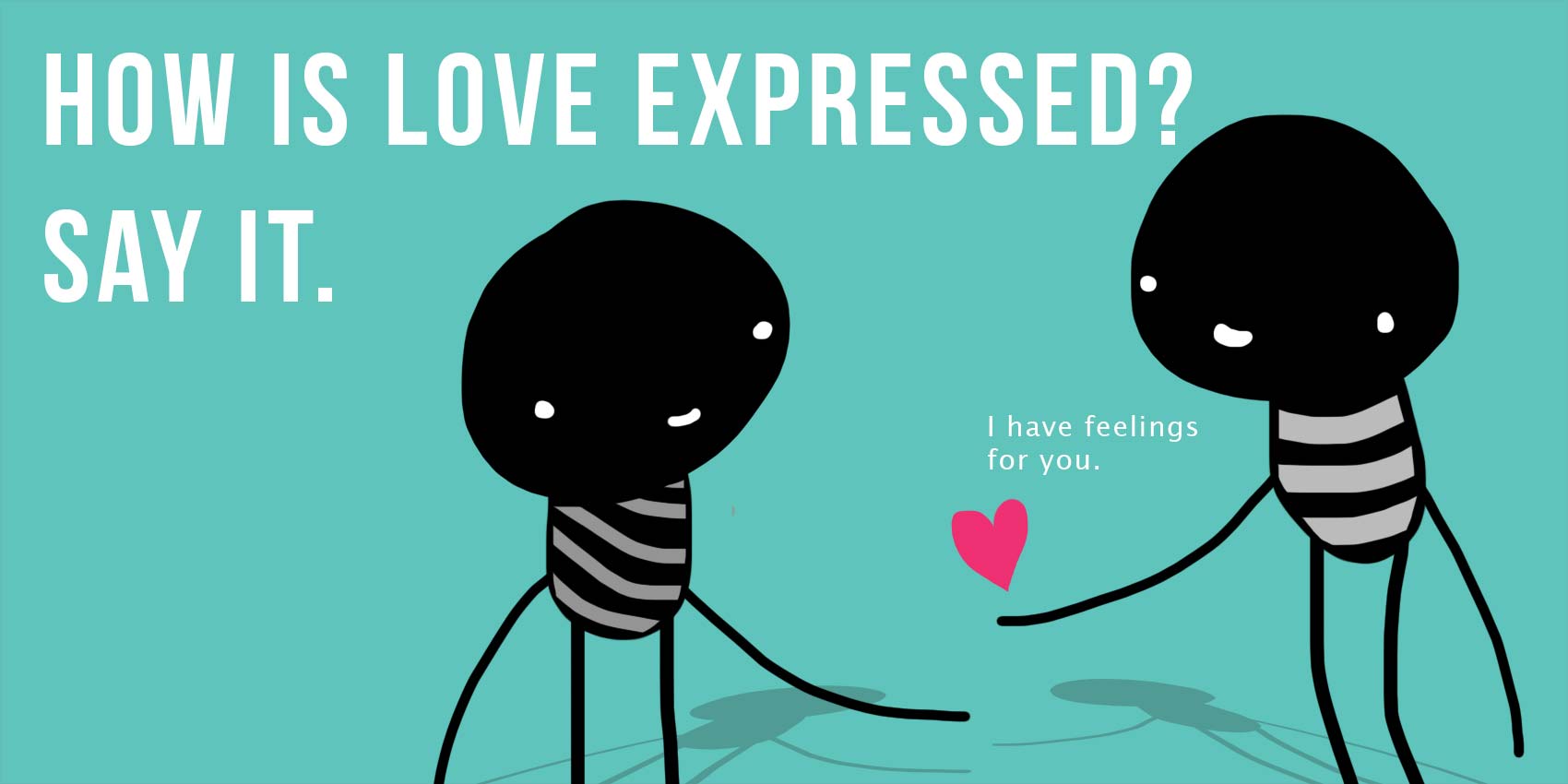 Different kinds of love exist. You have love for your mom, dad, sister, friend, brother, aunt, uncle, grandparent, pet snake, pet donkey. Or maybe you don't. But the love you feel for different people in your life is likely to have different qualities and depth to them. In this post you will read about the romantic, relationship kind of love. 
Let's be real: Love is the most wonderful feeling imaginable. To be loved by someone is a gift, a blessing, a treasure. Love is a much cherished and personal experience. But love is also expressed in many ways. Let's break those down, because overall, if you are not saying, showing or expressing it, or if the person you think loves you is not saying, showing or expressing it, then you might want to ask  yourself, "Is this love?".
Say, say, say that you love me….
Hearing the words "I love you" can be a very powerful experience. It can also be a very intimate experience. For both of these reasons, and maybe many more, some people can have a very hard time saying it. Hearing those words can help people to define what is happening in their relationship and can help people feel very connected and special to one another.
As you enter into a relationship, the pressure to talk about love can feel overwhelming to some, and so some people choose not to say it as much. For some people it makes them feel too vulnerable. For others, they just don't feel the need.
For instance, Randy and Serena were in a relationship for 14 months before anyone uttered the L-word. No one felt pressure or even had a doubt about their love. Their friends could even see how much they loved each other by the way they spoke about and treated each other. Saying it or hearing it wasn't that important to them. When Randy did finally say it, Serena's response was, "I know. And I know that you know that I love you too."
Other people, however, can say the words "I love you" as easily as they say, "Please pass the salt," which can feel great for all parties involved. Some people feel that you should never be afraid to tell someone you love them. However, keep in mind that throwing around a host of "love you" or "love you more" when clearly neither person does, can tarnish the essence of a true expression of love, whether toward a friend or partner.
Overall, keep in mind that what feels right for you may be different than what feels right for your partner. 
Post Question:
Have you ever told someone, other than your pillow and your pet frog, that you loved them? How often?
Answer the post question here