24 Feb

Tips to let your crush know you exist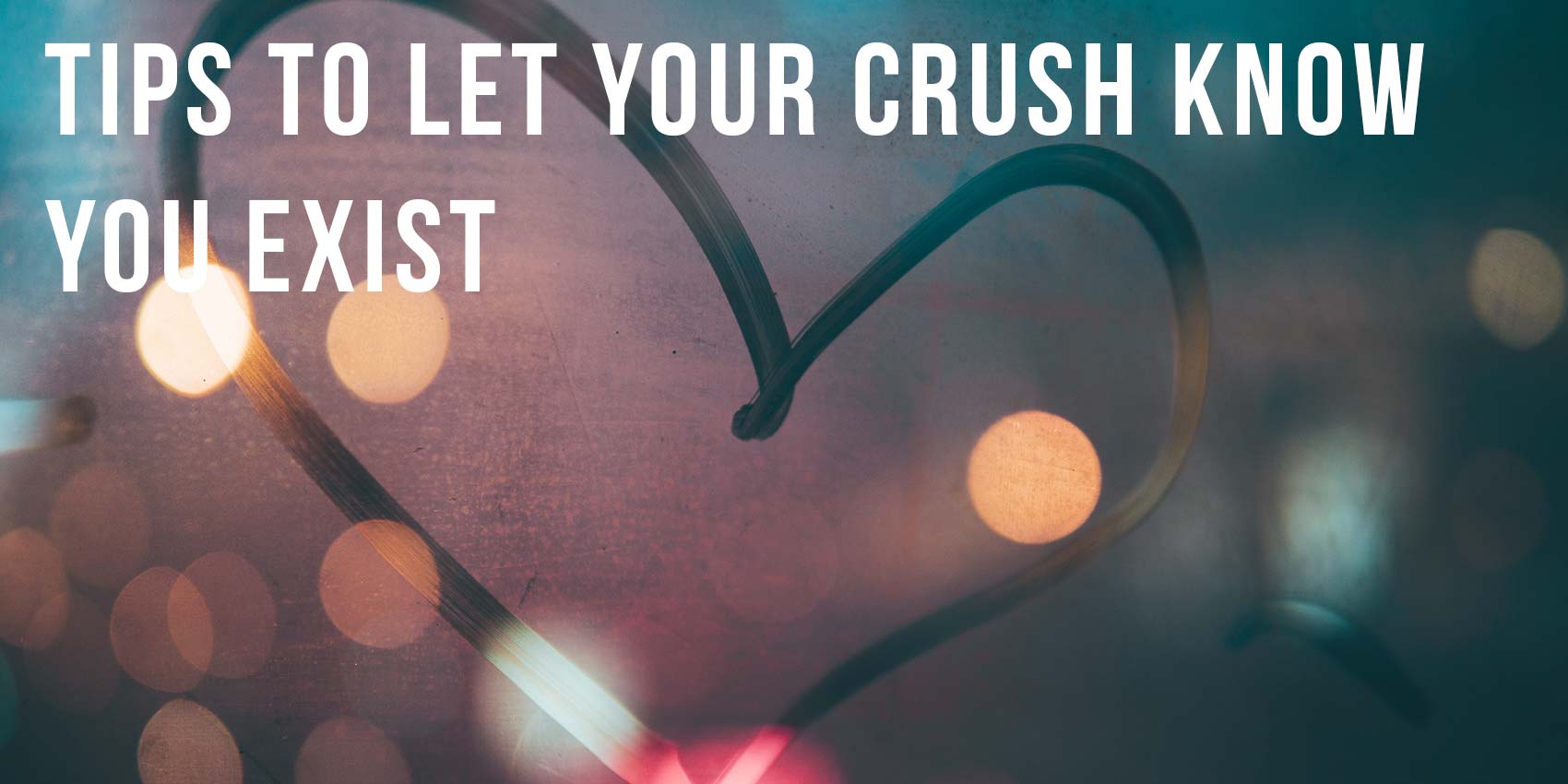 You have a crush but you don't want to BE crushed.  Sometimes asking a person out can feel too risky, you want to know if the feelings are reciprocated first. What can you do to let your crush know that you like him/her without feeling like you are putting your head on the chopping block of love?
Here are a few simple ideas:
Make eye contact:

nobody ever died from laser beam eyes. Your crush needs to know that you are interested (if that's what you desire) and interest is first shown through eye contact.  However, be careful of staring!! That can get

creepy

. If your crush keeps looking at you, OK.  But if he/she looks away and then looks back, you might want to think about breaking eye contact for a bit too. You don't want to be seen as the

stalker

.
Compliment your crush:

nobody ever died from saying something nice and no one can fault you for it. Being nice is nice. Just make sure you don't over do it, a few compliments here and there are natural. Twenty in under an hour can be overwhelming.
Offer help when appropriate:

nobody ever died from offering to help with algebra homework. If you know your crush is having a hard time with something, see if you can help. Offer it once, twice at the most. If it's not taken, it's not wanted, but your head will still be attached.
Ask a question:

one question never killed anybody. Think about something that would be natural to ask and then ask it. Look him/her in the eye when you do it, then thank him/her if appropriate. Smile.
Arrange to do something in a group:

there's safety in numbers! Going to the movies with your friends? Approach your crush and ask if your crush and his/her friends want to go as well. You haven't singled him/her out but you'll be saying, "It would be cool to hang with you and your friends."
Don't however,
follow him/her everywhere. Can you say

STALKER

?
call or text him/her repeatedly without responses in kind. Can you say STALKER again?
laugh at him/her with your friends. Can you say RUDE?
flirt with other people around him/her. Can you say DUH?
ignore or avoid him/her. Can you say HELLO? Because at least a hello is better than being ignored.
get in the habit of having your friends do the bidding for you. If you like someone and want to ask him or her out, then just do it.
Post Question:
What is your tip for letting a crush know that you like him/her?
Answer the post question here