08 Dec

What is exercise, really?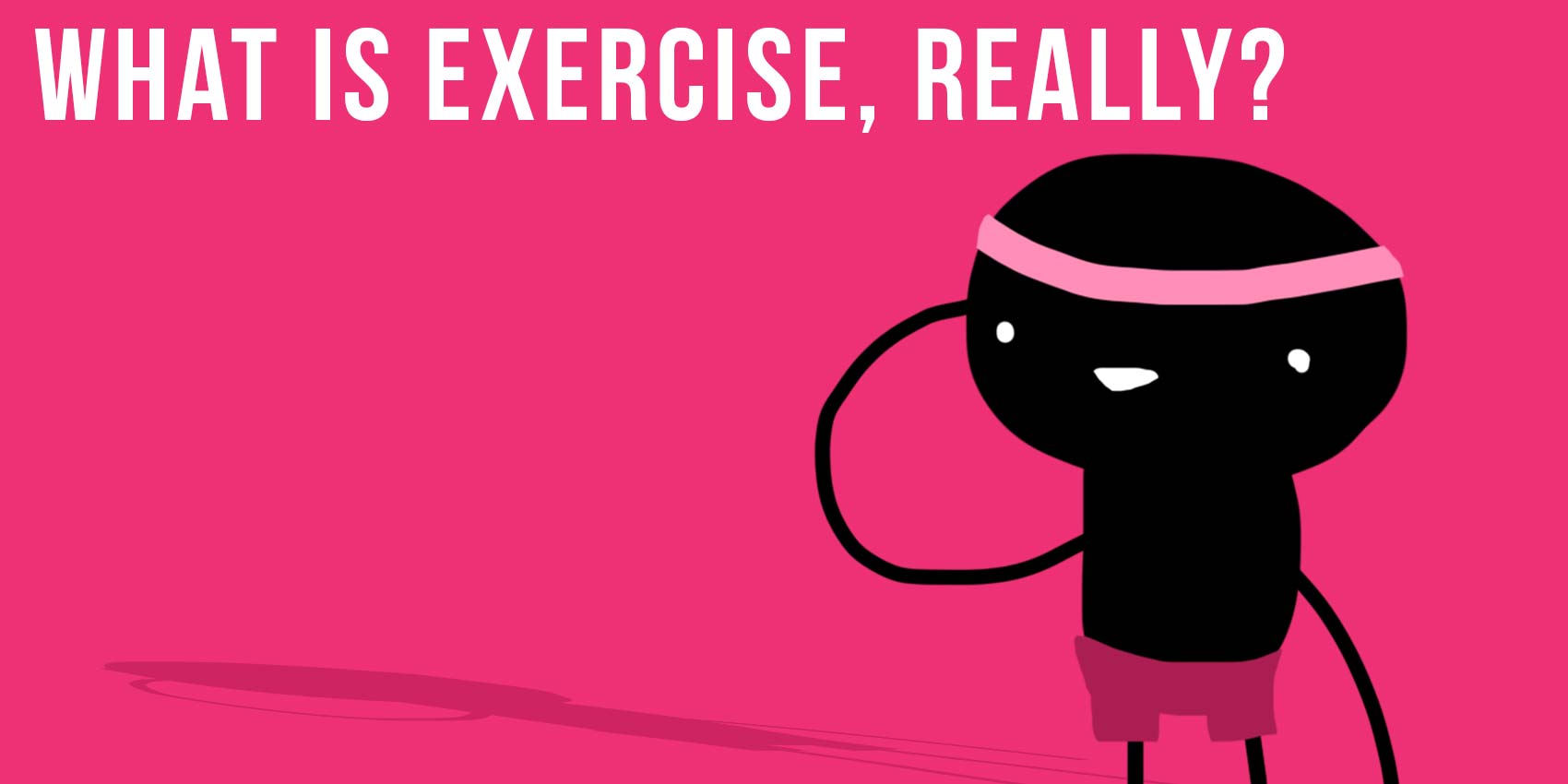 The definition of exercise is: an activity requiring physical effort, carried out to sustain or improve health and fitness.
Yawn alert! You know what exercise is, right? Getting your heart rate up, moving around to circulate your blood—all wonderful ways to boost your immune system, strengthen your bones and muscles and help your brain make new brain cells. 
What you may not have realized is that all sorts of things count as exercise, like playing tag, raking leaves, snowball fights, biking to the store. It's like a 2 for 1: You have a ton of fun and/or you can get some work done or just make your dog happy ALL while getting your heart rate up!
Exercise is incredibly important to your physical and mental health. A sedentary lifestyle, one where you are not active regularly, is not good for your health and is actually a risk factor for almost every NCD (heart disease, diabetes, breast or colon cancer). 
[An NCD means non-communicable disease—a disease that you can't "catch" from another person, but one that grows within you on its own often due to lifestyle choices and genetics. Check them out here.]
Exercise is about moving your body to circulate your blood in order to bring important nutrients and oxygen to your organs. This is literally so important to your health that it is why if exercise could come in pill form it would be the most prescribed medication in the world—yes, the benefits are THAT amazing. 
Each time that bell rings between classes, besides thinking, Thank goodness THAT class is over, you can now begin to think, Awesome, I get to move my body now and bring some much-needed nutrients to my brain so I can double down and dig in during my next class! 
Yeah, well, you may not exactly be thinking THAT, but your brain is feeling it!
But, to be real, you spend a large part of your day sitting in school. That means, it's vitally important that you get some exercise afterwards.
So, get up and start moving! Seriously, we dare you to do about 15 jumping jacks between reading each post.
Post Question:
Are you up for the jumping jack challenge? How many can you do before you become exhausted? Okay, great. Now, what about push ups? Be honest! Let us know!
Answer the post question here