08 Dec

Tips to training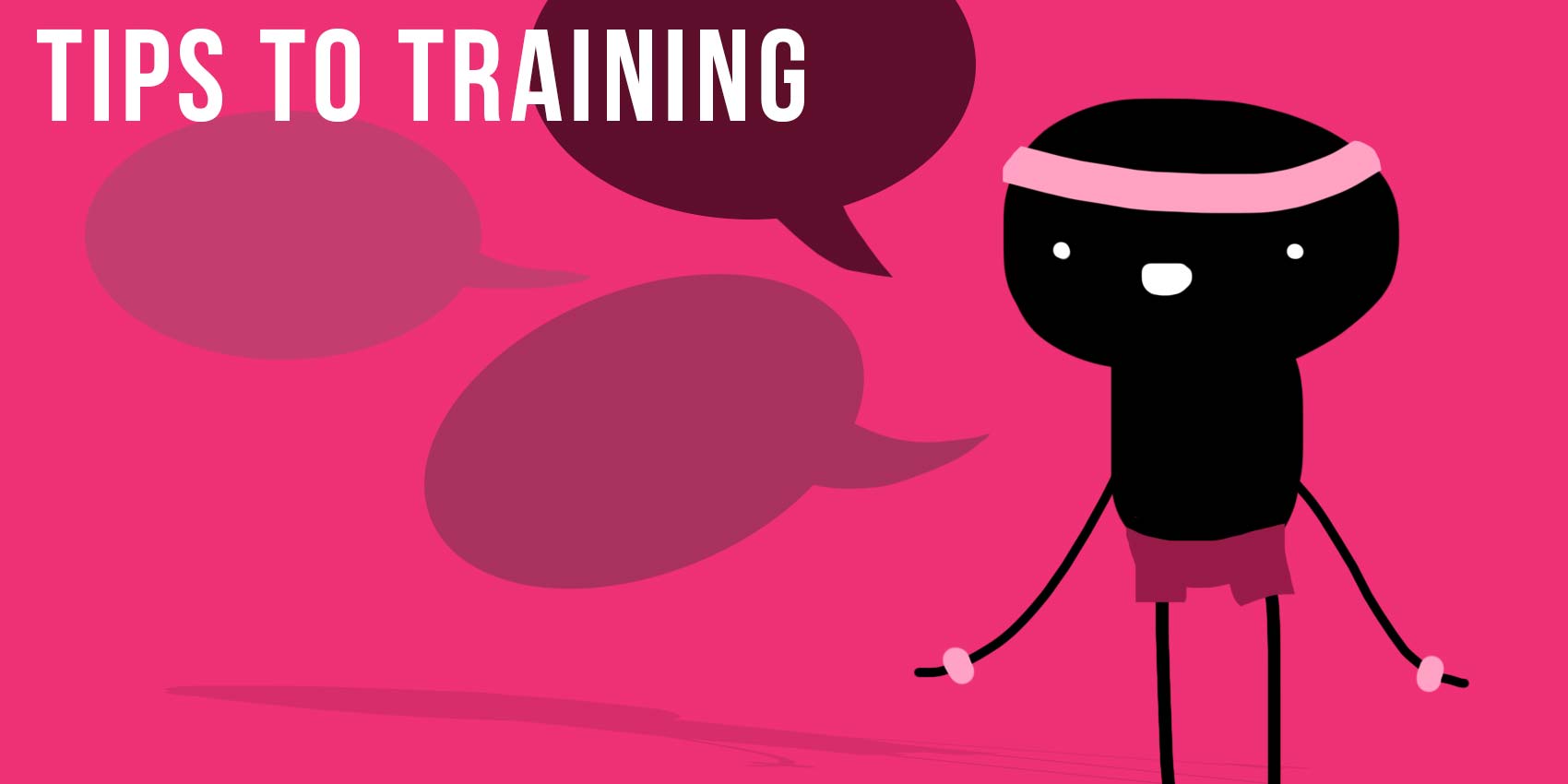 Below are a few tips to add some exercise and healthy choices to your daily routine. For some, starting a new routine and adding a whole new work out regime to your life is not easy, so start out slowly and consider the following list of tips as you begin. Long-term goals can be tough to stick to so take it one day at a time. You'll feel a more immediate sense of accomplishment when you check things off your list that you do get done each day. 
First, think about your goals. Even if you are a healthy weight and you think your diet is healthy, are you sedentary or active? Are you flexible? How is your muscle mass? Are you prepared to play the sport you desire? Can you motivate a friend who might need some help? How about a family member? State what you are trying to achieve. Write it down.
Second, make a list of at least two things you could do each day (or more days than not) per week to make your life healthier. Use the list below, or make up some of your own ideas (and then share those with us!).
Ways to add aerobic exercise:
Take the stairs!
Encourage whoever is driving to park far away from the entrance of your destination and enjoy the walk.
Walk to or from school if safe and not too far.
Bike ride to school if possible.
Volunteer to walk your dog or a neighbor's.
Encourage your family to go for a walk after dinner.
Jump rope at recess (lunch) or play a quick game of tag (you forgot how fun they were, didn't you?)
Ways to add anaerobic exercise:
Take the stairs—two at a time!
Squat or stretch when tying shoes and take your time.
When standing in line, waiting or just hanging out, focus on your abdominal (stomach) muscles and squeeze. 
Try standing on one leg at a time. Challenge friends to this contest. Who can stand longest? Who can do it longest with their eyes closed? Who can do the lowest one legged squat?
Drop and do three (or more) push ups every time someone says "happy" (or any secret word you choose, change it often!).
Help out at home while getting exercise:
(You may have chores and those chores may keep you fit and healthy! Who knew?)
Rake leaves
Plow or shovel snow
Chop or stack firewood
Vacuum
Weed the garden
Play with your pet, vigorously.
Set small, achievable goals like: 
Instead of three cookies after school, have one cookie and an apple. After a week, just have the apple or other piece of fruit with some nuts or protein.
While watching TV over the weekend, do some stretching or hold plank position. 
Start a new habit of bending over in the morning for 60 seconds. You'll be amazed at how many inches your hands drop from the first second to the 60th. Breathe!
Inspire your work outs:
Use the buddy system and have a partner with whom you can exercise. Motivate each other and help each other stick to goals.
Make a great playlist for working out and only allow yourself to listen to those songs when you work out so you look forward to it even more.
Reward yourself with things other than unhealthy foods, like a hot bath, TV time, Facebook time, whatever you love to do!
Some fitness apps are available to help inspire you. Ask your friends, your coach or anyone you know who exercises regularly what they use for some ideas, or, of course, you can just google it. So many exist that every year a new list of top fitness apps is published… go check it out!
Get back to nature:
What's up with being inside all the time? It's simply not healthy. There are a million amazing things just waiting to be explored outside and being in nature is one of the best things you can do to lift your mood and improve your health. 
Go for a walk in the woods – this is a great group activity.
Climb a tree
Fly a kite
Bike ride around the neighborhood
Post Question:
What other ways can you add activity to your day? Please share.
Answer the post question here