11 Nov

Bonus YSS: Alcohol helplines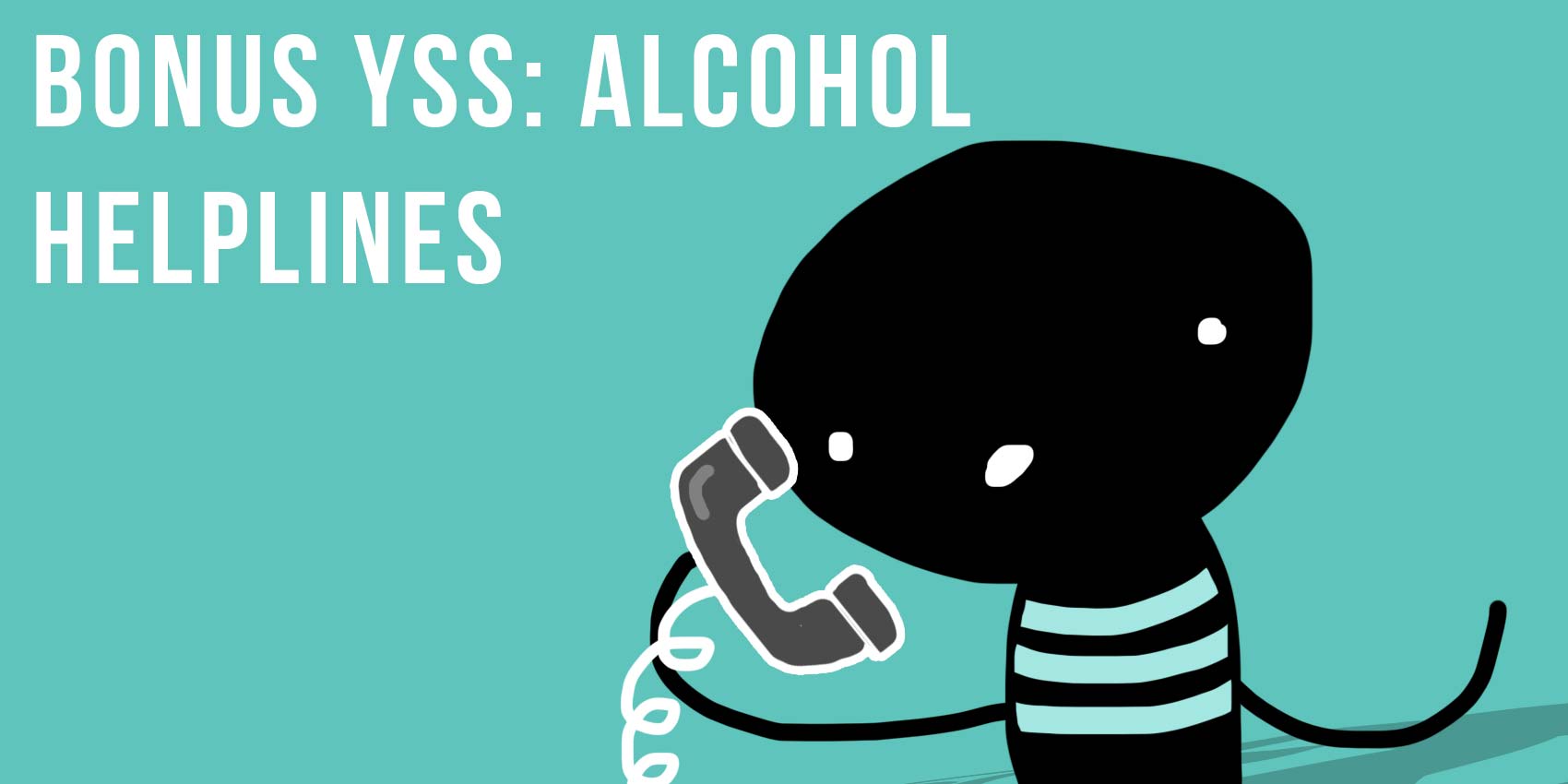 Everyday, people's lives are impacted by problem drinking. But you can do something about it. 
If you have a family member whose drinking is problematic, reach out to a trusted adult. If you do not have such a support system (perhaps because your trusted adult is the one with a drinking problem) consider contacting Al-anon or Alateen:
"Al‑Anon is a mutual support program for people whose lives have been affected by someone else's drinking. By sharing common experiences and applying the Al-Anon principles, families and friends of alcoholics can bring positive changes to their individual situations, whether or not the alcoholic admits the existence of a drinking problem or seeks help." Alateen is the division of Al-Anon specifically geared for teens.
(Source: https://al-anon.org/newcomers/what-is-al-anon-and-alateen/)
If you have a drinking problem or want to direct a loved one, friend, or person in need to help, consider Alcoholics Anonymous, or "AA," the sister organization to Al-anon:
"Alcoholics Anonymous is an international fellowship of men and women who have had a drinking problem. It is nonprofessional, self-supporting, multiracial, apolitical, and available almost everywhere. There are no age or education requirements. Membership is open to anyone who wants to do something about his or her drinking problem." https://www.aa.org/pages/en_US/what-is-aa
Another source in finding treatment options is SAMHSA's National Helpline – 1-800-662-HELP (4357) or visit their website: https://findtreatment.samhsa.gov 
This is what you will find:
"Welcome to the Behavioral Health Treatment Services Locator, a confidential and anonymous source of information for persons seeking treatment facilities in the United States or U.S. Territories for substance abuse/addiction and/or mental health problems.
PLEASE NOTE: Your personal information and the search criteria you enter into the Locator is secure and anonymous. SAMHSA does not collect or maintain any information you provide."
All of these helplines are confidential.
If you or someone you know needs help, please take action.