27 Mar

What defines a mental disorder?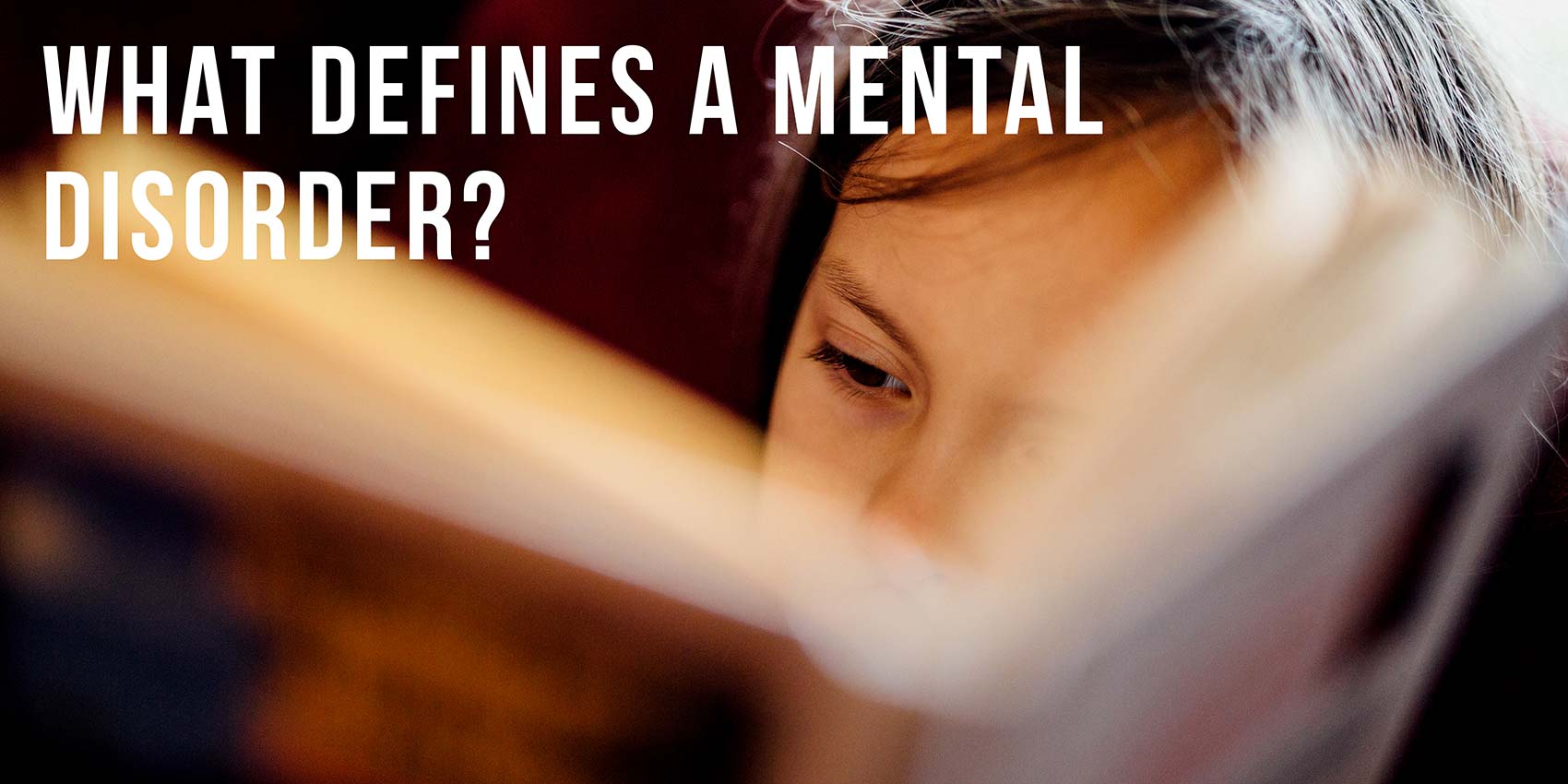 When life events, personality issues, chemicals in our brains, or simply the way we are raised, do not contribute to our well-being, then things can get tricky and our mental health may suffer. Sometimes this suffering lasts a short while. Other times it may turn into something that we struggle to overcome for a long time. When normal times of struggle become prolonged patterns of behavior that do not promote mental health, mental disorders can develop.
A mental disorder is characterized by a behavior or multiple behaviors, as well as thought patterns that causes distress, pain or disability in interpersonal relationships, work and/or within the self.
The disturbance to healthy functioning has to last for a length of time (depending on the issue) in order for it to be diagnosed as a mental disorder. The amount of time is an important consideration: many people have daily mood swings, outbursts and difficulties that are a NORMAL part of life. To be diagnosed with a mental disorder, those difficulties have to consistently interfere with a person's ability to function well in the areas mentioned above – basically socially, cognitively and emotionally.
Remember, this post is about what defines a mental disorder and the above paragraph may have sounded a little, well, technical! So try this on:
You feel cranky for a few days – totally normal. You feel and behave cranky for a long time and it causes you to to mess up in some aspect of your life – possibly a mental illness.
As the mental disorders are described in the following posts we will try to describe what they look like compared to the normal disturbances the average person has in his/her life.